Cucina
The Italian Kitchen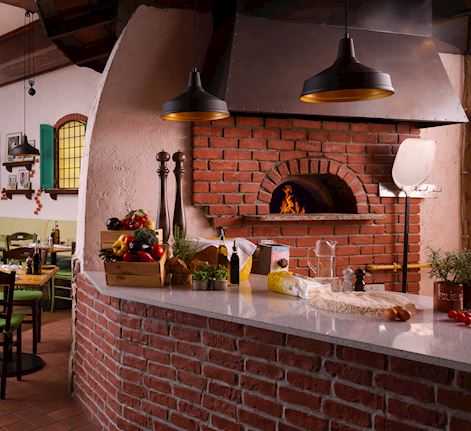 Located on the first floor of the JW Marriott Bucharest Grand Hotel, Cucina - The Italian Kitchen is an Italian restaurant that blends the traditions of Italian culture and cooking, with influences from Chef Francesco Castrovillari's authentic experience, as well as his family heritage. Cucina offers a new way of experiencing Italian food, highlighting some dishes that are rooted in tradition, while others have adventurous new flavors, using global ingredients and cooking methods meant to fulfill every taste. Serving fresh and authentic food is important to us, and we will do everything to make you feel as if you are in a Tuscany decor, in your home away from home.
Opening Hours

In line with government decision to apply Coronavirus (COVID-19) containment measures across Romania in order to stop the potential spread of infection, our restaurant has suspended operations.

Visit Our Menus page to see the options for Take Away Menu. Food for immediate consumption only. No storage recommended. Pick up from the hotel, daily from 11.00 - 20.00. Thank you.